Creating for guys need not be hard
with these tutes it's as easy as signing the card!
A unique button-up shirt is a simple refashion
DIY it in colours that are completely his passion
A couple of jeans make a groovy new jacket
follow my tute & learn just how to hack it
Snuggly socks will fit every style
no knitting required to create cozy smiles
Make a texturized t-shirt in no time at all
guaranteed to suit dudes either short or quite tall
Refashion some jeans with a bit of pizzazz
to make him so happy he'll dance to some jazz
A lovely loose tunic will beat next summer's heat
use a thick woolen fabric for a warm Christmas treat
That cool cowled lumberjack will beat winter's chill
a few shirts mixed together is not overkill
A project for 2 dashing dudes on your list
ensuring that both of your cheeks will be kissed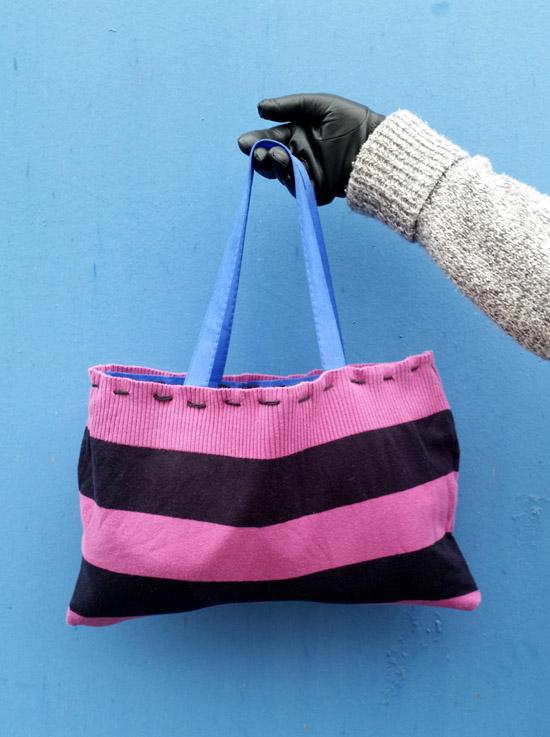 An upcycled tote bag for his gear to hold
made from an old sweater so nothing gets cold!
If you still need some tutes for your DIY itch
pop over to my round-up on That Cheap Bitch
Need some last minute makes for those gals to be jolly?
Click right over here & I'll help you, by golly!
Let's Connect: 
if none of the projects above make you cheer